The Gallery
… An eye in the past,
Salizada Gallery opens in Calle delle Botteghe, a San Samuele, in areas where, generation after generation, with Vincenzo, Menotti, Emilio, has designed the family's past De Giulio, here start to sell wood and coal in the far 1930.
Today, between the same walls, the family De Giulio - Anna, Emilio, Adriano, Alberto and Federico- has given inizo a new business, focused on the sale of photographic reproductions of various types, prints and engravings, with the intent, the other account, to promote initiatives cultural, exhibitions and events .
Salizada Gallery wants to open "An eye in the past", bringing in Venice photo products born from the archive of the Fratelli Alinari.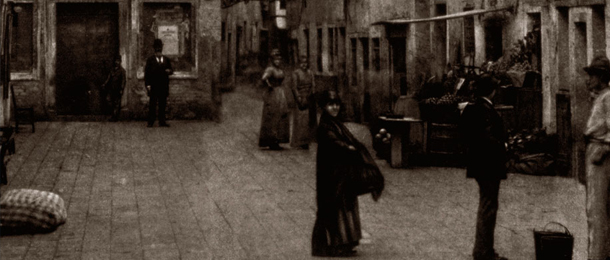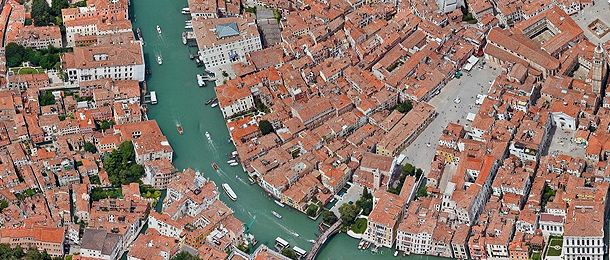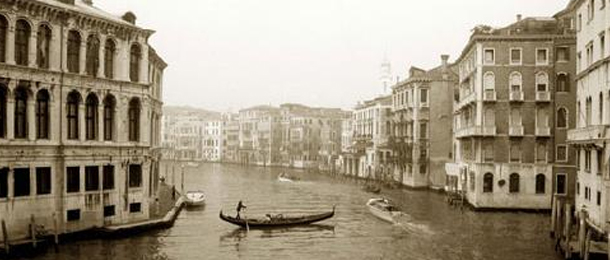 In 1852 Leopoldo Alinari, with his brothers Giuseppe and Romualdo, founded a photographic laboratory in Florence; today the Fratelli Alinari is the oldest firm in the world working in the field of photography, image and communication. The archive currently has an immense Alinari, which has four million photographs. The company is a leader in publishing and is the only camera in the world to use the artisan technique of collotype on paper and silver plate.
I F.lli Alinari è fonte imprescindibile per la valorizzazione e diffusione di quel patrimonio di immagini, that, accresciutosi through generations of photographers, is evidence that speaks of history, society and art.
An eye in this, …
In addition to selling the Gallery aims to organize events and cultural initiatives, hosting works by artists of the past and inviting contemporary artists, in a stimulating dialogue between past and present, between Gallery, city ​​and territory.
Hours: Open from 10:00 – 13:00 and by 15:30 – 19:30 from Monday afternoon to Saturday |
Closed on Sunday and Monday morning |
top
Produce
Products Alinari
Salizada unva offers wide range of products Alinari, available in various formats, media (…) B / W or Sepia
top
top